Skip to Content
Take Your Reproductive Health into Your Own Hands
Take Your Reproductive Health into Your Own Hands
Take Your Reproductive Health into Your Own Hands
Take Your Reproductive Health into Your Own Hands
Welcome to Manhattan Reproductive Surgery Center
Manhattan Reproductive Surgery Center (MRSC) is the first stand-alone ambulatory surgical center in the state of New York solely focused on reproductive surgery. This fully licensed, Article 28 Ambulatory Surgical Center will allow our highly-skilled surgeons to operate at the leading-edge of reproductive medicine while providing patients with an elevated and individualized experience.
Who We Are
The center was founded by Dr. George Kofinas, a pioneer in the field of reproductive surgery and medicine. With a double board certification in Obstetrics and Gynecology and Reproductive Endocrinology and Infertility, Dr. Kofinas founded one of the first IVF centers in New York City over 30 years ago. He continues to run one of the top fertility programs in the United States and is renowned by his medical colleagues and patients from around the globe. His leadership and constant desire to improve the outcomes of his patients places him at the forefront of reproductive surgery, in vitro fertilization, and fertility preservation.
This unrelenting drive forward led to the creation of the only reproductively focused surgical center in New York and he envisions MRSC as a center for scholarly research, collaboration amongst top surgical and reproductive medicine minds, as well as a launching point for innovation in the field.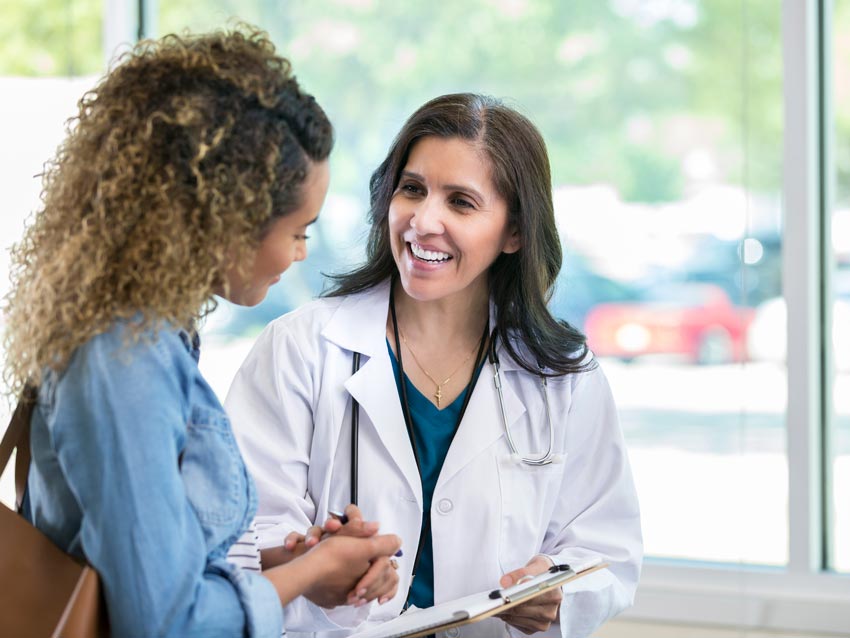 What We Do
From our cutting-edge surgical technologies to our ultra-modern facility, MRSC is designed to exceed your expectations of your surgical experience.
Our vision is to drive innovation in technology and research forward in emerging gynecological techniques and fertility preservation.
Manhattan Reproductive Surgery Center was built to provide confidence in surgical care to women suffering from a wide scope of gynecologic conditions such as fibroids, endometriosis, pelvic pain, congenital abnormalities of the uterus, and infertility – while allowing their future fertility to be a priority.
Are You Dealing with These Symptoms?
Our team is well-versed in all the most common symptoms of fertility issues and reproductive problems. With years of experience under our belt, we're happy to address your concerns, relieve your pain, and help you live a healthy life. If you're dealing with the following symptoms, don't hesitate to make an appointment at Manhattan Reproductive Surgery Center:
Abnormal Periods
The term "abnormal periods" refers to a wide range of circumstances you may be dealing with during menstruation. An irregular period may look a little different for everyone. Excessively heavy flow, lighter flow than normal, spotting between periods, and absence of a period for more than three months can all indicate an underlying issue. As one of the best fertility treatment centers in Greater NYC, we'll work to find a solution to your problem.
Pelvic Pain
Pelvic pain can indicate a wide range of conditions. You may have an injury, or you may be struggling with an issue affecting your reproductive system. Our team can help you identify the cause of your pain and choose a treatment method that works for you. We may recommend a laparoscopy to better understand the root of your painful symptoms.
Unexplained Fatigue
We all feel tired after a long day at work. But sometimes, fatigue might set in for no identifiable reason. If you've recently found yourself feeling tired for no reason, you may be dealing with a reproductive system issue. Endometriosis often causes fatigue, along with a slew of other problems. Our team will work with you to find the best treatment for endometriosis and your unique situation.
Excessive Pain During Periods
While periods often cause discomfort, they shouldn't come with excessive pain. If your period pain is incapacitating, speak with our medical professionals. You may be dealing with another condition, such as uterine fibroids or endometriosis. Fortunately, our team provides some of the best treatment for fibroids in the region.
Fertility Issues
Our team is dedicated to providing access to fertility treatment in the Greater NYC area. As such, we're trained to take care of a vast selection of problems. We have the experience and resources to provide a range of procedures that could bring you relief. We may treat your fertility issues with egg retrieval, embryo transfer, or a variety of other solutions. Our seasoned team of fertility surgeons and healthcare providers will stay with you every step of the way. That's what makes us one of the best fertility surgery centers in the state!
Why It Matters
It matters because you matter.
Your choices matter. Your choice in MRSC means that you can finally feel confident in taking your reproductive health in your own hands and with the right experts by your side. Our expert physicians and staff work in sync to provide the highest level of surgical technique and care.
Your convenience matters. Ambulatory surgical centers offer patients a higher standard of care in a convenient, outpatient setting. Outpatient surgical centers are purpose-built for their specialization, offering a more convenient experience for the patient than a general hospital could. Easy access and efficient personnel, who specialize in the procedures performed in the surgery center, ensure that you are back in the comfort of your own home the same day and sometimes even the same morning of your procedure. Our prime location in Lower Manhattan extends our convenience to patients in all boroughs of New York City and New Jersey.
Your comfort matters. Our modern and luxurious facility is designed to streamline your surgical experience and make you feel at ease in an environment curated to your well-being. Patient care areas designed with your comfort and privacy in mind. Recover in quiet, peaceful, state-of-the art patient bays.
Your safety matters. MRSC was built with your safety at top of mind. With our facility-wide environmental control systems, we have safeguards for our safeguards, and generators for our generators.
With our culture of patient safety, we properly select patients for candidacy of outpatient services. Patients admitted to our center are healthy and will not be exposed to patients with critical illnesses or infections as would be the case in a hospital setting.