Skip to Content
An Endometriosis Specialist in New York City
Tips for Finding the Right Endometriosis Specialist Near You
Endometriosis is a condition affecting nearly 10-15% of women of reproductive age, but it's one of the most challenging conditions to diagnose. Because endometriosis symptoms often mimic others, many women go undiagnosed or misdiagnosed for years. However, endometriosis is a painful condition that can take a toll physically, sexually, mentally, socially, and even financially. Not all gynecologists are experienced in diagnosing and treating endometriosis. It typically requires an endometriosis specialist with the proper skills, training, and resources. If you're seeking an endometriosis specialist in the Greater New York City Metro Area, look no further than Manhattan Reproductive Surgery Center (MRSC). Below, we've provided tips on finding the right endometriosis specialist near you.
Questions to Ask Your Experienced Endometriosis Doctor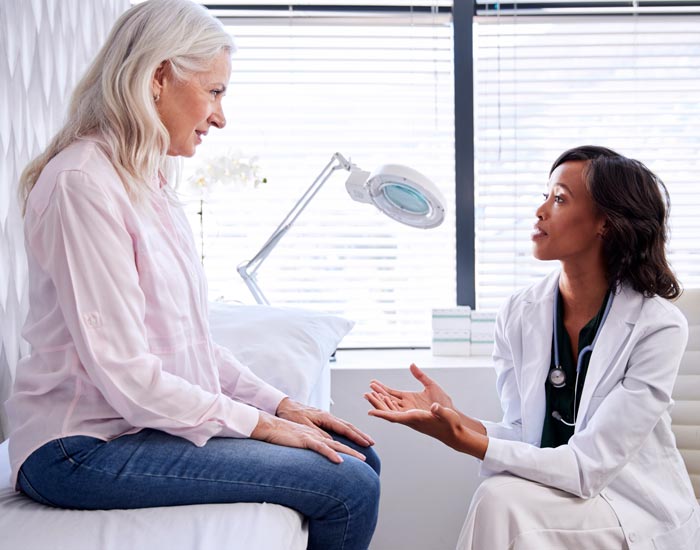 Finding the right doctor to treat any condition can be tricky, but it helps to do your research. First, you'll need a basic understanding of what endometriosis is and its common symptoms. You may want to go over the signs of endometriosis with your family doctor or gynecologist. They may be able to help you rule out the possibility or provide you with a referral for a respected endometriosis specialist in your community. You'll also need to gather your medical history data from them to give to the specialist. Do an online search for specialized centers for endometriosis treatment. Be prepared to travel or cover out-of-pocket expenses for specialists not in your insurance network. Check out the specialist websites to see how they diagnose and treat endometriosis. If you're considering Manhattan Reproductive Surgery Center, you may check out our endometriosis frequently asked questions for helpful information.
Once you find an endometriosis doctor near you, think about the best ways to discuss your symptoms and concerns. Ask yourself how often you experience pain and how disruptive it is to your daily routine. Do you have ways to alleviate the pain? Do certain activities seem to trigger your pain? Does the pain come and go? Are you concerned about managing the pain in the future? Do you want to preserve your fertility now and in the future? Try to be as specific as you can with your concerns, and don't be afraid to ask your endometriosis specialist questions.
What to Consider When Seeking an Endometriosis Specialist
First and foremost, ensure the doctor or center specializes in the treatment of endometriosis. Make sure they offer various endometriosis treatment options, including minimally invasive ones. You'll want an endometriosis specialist who takes the time to address your concerns and explain treatment options in terms you can understand. You don't want someone who will rush you through your consultation and examination when making the best decisions about your healthcare. Always trust your instincts. Does the endometriosis doctor make you feel uncomfortable in any way, or are they someone you trust and can speak openly and honestly with regarding your condition?
How to Decide Which Specialist and Treatment Are Right for You
When deciding which endometriosis specialist is right for you, consider education and experience, as well as their treatment options. Not all endometriosis treatments require surgery. Many women find comfort in hormone therapy, over-the-counter medications, and other complementary or alternative medicines involving massage therapy, acupuncture, stress and diet management, or herbal supplements. However, some women may find laparoscopy or hysterectomy the best option for long-term endometriosis pain relief. Be sure to ask about your various treatment options to choose the method that makes you feel the most comfortable. When considering surgery, ask the specialist to describe the procedure in detail, including what tools are involved, the length of time needed for surgery, and what to expect during your recovery.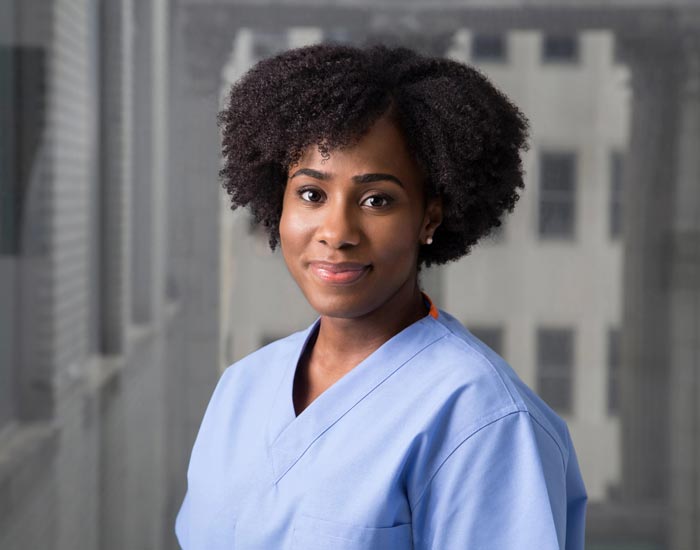 MRSC Has Doctors Specializing in Endometriosis Treatment
As the first stand-alone ambulatory surgical center focused on women's reproductive surgery in New York, Manhattan Reproductive Surgery Center specializes in endometriosis treatment. Our experienced endometriosis doctors are highly skilled surgeons with a thorough knowledge of cutting-edge, minimally-invasive endometriosis treatments. At MRSC, you'll also find our endometriosis specialists are as compassionate as they are experienced. Our state-of-the-art surgical center is designed to keep our patients comfortable with personalized, private outpatient care. In addition to endometriosis, we also treat uterine fibroids, pelvic pain, abnormal periods, uterine polyps, and female infertility.
Schedule a Consultation at Manhattan Reproductive Surgery Center
Take Your Reproductive Health into Your Own Hands