Skip to Content
We Are the Leading Infertility Doctors in New York City
If you and your partner have been having trouble conceiving, you should visit Manhattan Reproductive Surgery Center in New York, NY. Our infertility specialists are the best in the Greater New York City area, which is why patients come from Southern New Jersey, Connecticut, and beyond for testing and treatment. We are New York's first stand-alone ambulatory surgical center dedicated to reproductive surgery, so you can rest assured our highly-skilled surgeons will provide an efficient, individualized experience for you. Our clinic is fully licensed, and we are committed to providing exceptional care to help you on your journey. Call us today to learn how we can help.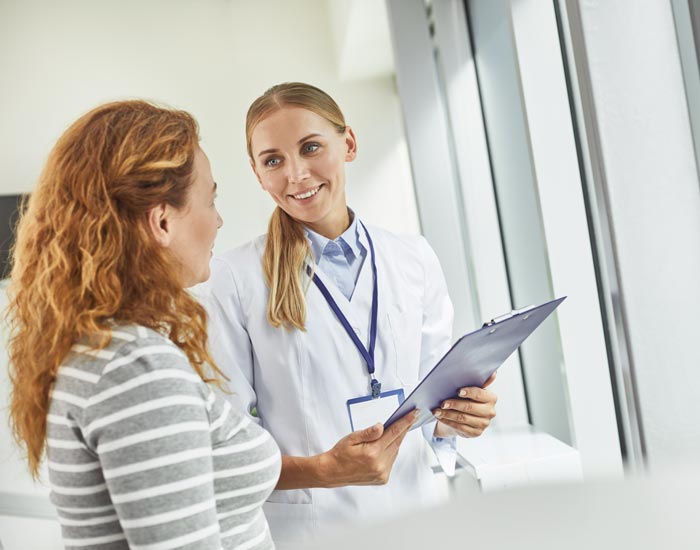 What Is Infertility?
Infertility is the inability to conceive a child. If you and your partner have been trying to become pregnant for more than a year after the age of 35, we recommend visiting our state-of-the-art clinic in New York City. We will explain the different types of fertility and propose treatment plans to help you become parents. There are two main types of infertility. Primary infertility describes couples who have not been able to conceive despite having sex for 12 months or more without using contraception. Secondary infertility refers to parents who were able to get pregnant at least once but have been unable to do so again.
Causes of Female Infertility
Physical and emotional factors can contribute to infertility. Female factors cause infertility roughly one-third of the time. Among the reasons why female infertility may occur are:
Endometriosis – This condition occurs when the tissue that lines the uterus develops outside the uterus, typically on other reproductive organs.
Infection – Pelvic inflammatory disease can cause pelvic adhesions and scar tissue that may impact fertility.
Ovulation Dysfunction – If a woman's reproductive system does not produce the proper amounts of hormones to develop, mature, and release a healthy egg, pregnancy becomes difficult to achieve.
Tubal Problems – These include abnormal development or function that prevents an egg and sperm from meeting for fertilization.
Other factors that may contribute to female infertility include:
Autoimmune disorders
Clotting disorders
Diabetes
Drinking too much alcohol
Eating disorders
Exercising too much
Hormone imbalances
Medications
Smoking
Weight problems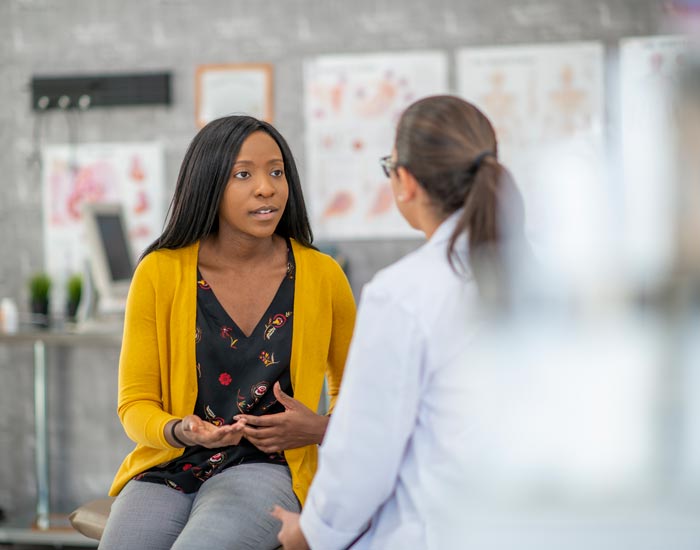 Our Team Performs Infertility Tests and Exams
We will begin your evaluation by performing a complete physical examination. Our physicians will also review your medical history and any medications you may be taking to identify any possible contributing factors. We may then administer one or more of the following infertility tests and exams:
Antimullerian hormone testing (AMH)
Blood tests to check hormone levels
Home urine ovulation kits
Hysterosalpingography
Pelvic Ultrasound
Thyroid function test
When You Should Schedule an Examination
We recommend women who are 30 years of age or younger try to get pregnant on their own for at least one year before being tested for infertility. But fertility begins to slowly drop for women after the age of 30. For women over 35, we recommend getting an infertility test after unsuccessfully attempting to become pregnant for six months. If you are 40 years of age or older or have irregular menstrual cycles, talk to the doctors at Manhattan Reproductive Surgery Center as soon as you plan on trying to become pregnant.
Our Comprehensive Infertility Treatment Options
The medical professionals at our state-of-the-art clinic are infertility experts. We will evaluate your circumstances and the reason for your issues to determine a treatment plan that will maximize your chances of conception. The methods we use to help patients in the Greater New York City area achieve pregnancy include:
Egg donation
Intrauterine insemination (IUI)
In vitro fertilization (IVF)
Ovulation induction
Surgical treatment
Contact Manhattan Reproductive Surgery Center Today
You may experience some bumps on the road to parenthood, but Manhattan Reproductive Surgery Center is here to ensure your journey is as smooth as possible. We diagnose and treat infertility issues among patients in New York City, Southern New Jersey, Connecticut, and the surrounding areas. Contact us today to schedule an appointment.
Take Your Reproductive Health into Your Own Hands