Skip to Content
FERTILITY TESTING NEW YORK, NY
A Leading Center for Fertility Testing
Are you hoping to conceive? You might be dealing with a lot of anxiety and a whole lot of impatience. At MRSC, we hope to put your anxiety to rest. We perform a wide array of fertility tests for our patients in Manhattan, NY and the greater metropolitan area. Our compassionate team understands that infertility often comes with a stigma, but you'll never feel isolated or alone at our office. We make every effort to educate our patients about their fertility test results and recommend solutions to a whole gamut of fertility issues. Learn more about fertility testing at our Manhattan surgery center.
What Is Fertility?
In brief, fertility is the ability to conceive a child. In order to be "fertile," both male and female bodies must have certain characteristics and abilities. Males must be able to produce viable sperm, while females must have certain hormones that trigger ovulation. On the other hand, infertility refers to the inability to conceive a child through natural processes. Infertility is not necessarily the same as difficulty getting pregnant, and we generally don't diagnose someone with infertility until they have tried to get pregnant for at least a year with no success.
How to Know If You're Infertile
The inability to get pregnant after at least a year of trying is a good indicator that you may have fertility issues. However, you may notice a few other symptoms of infertility. Women who experience menstrual cycles longer than 35 days or shorter than 21 days should talk to a specialist about potential fertility problems. These irregular cycles could indicate a lack of ovulation. But beyond difficulty conceiving and irregularly-timed periods, most women report no other signs or symptoms of infertility.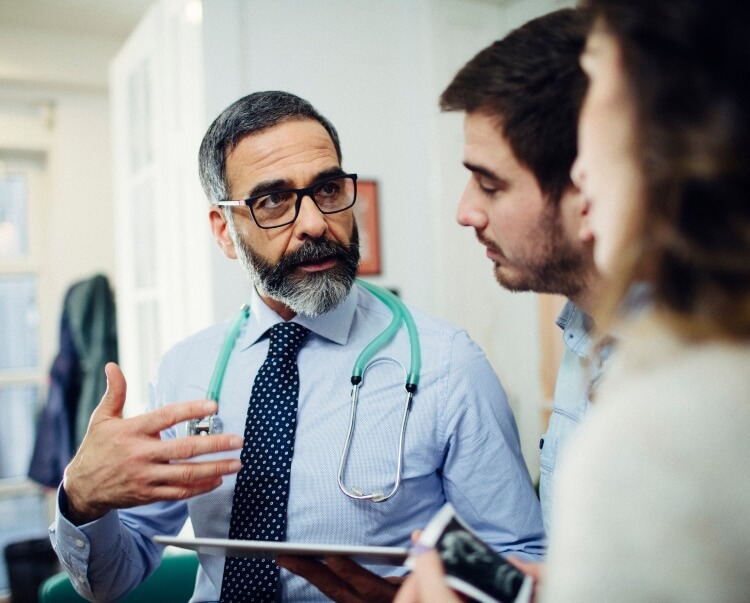 What Is Fertility Testing?
A modern fertility test is a diagnostic tool that specialists use to pinpoint infertility and ovulation issues. Depending on your unique circumstances, the MRSC team will determine the proper fertility test for you. There is no one most effective fertility test for women, so we often use a variety of techniques to identify potential problems. Not everyone needs regular fertility testing, but it's a good idea for females who have any of the following risk factors for infertility:
Irregular menstrual cycle
A family history of early menopause
Advanced endometriosis
Smoking
Sexual dysfunction
Uterine or tubal disease
Autoimmune disease
History of ovarian surgeries
Over the age of 40
Hormone imbalances
Being over or underweight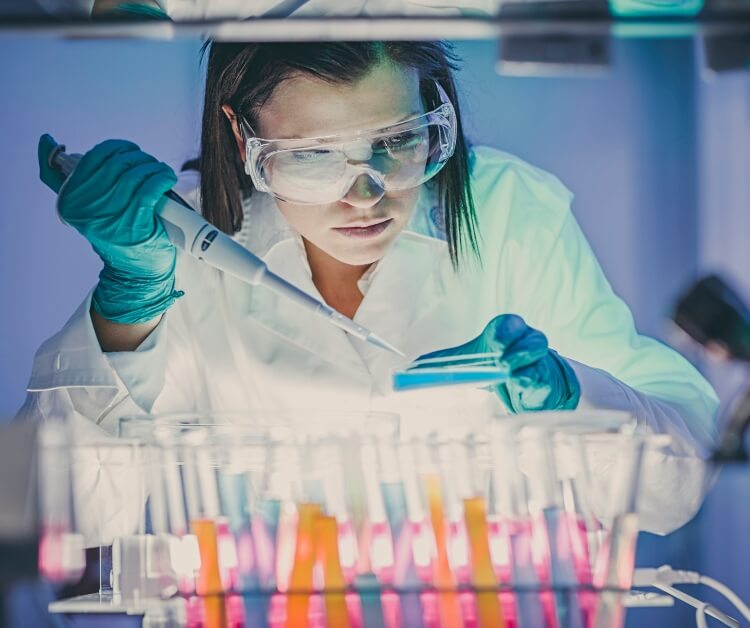 Types of Fertility Tests
Fertility testing looks different for every patient. We'll take an inventory of your symptoms, medical history, and risk factors and then suggest a test to evaluate your condition. Over the years, we've performed a broad spectrum of fertility testing, including the following:
Ovarian Reserve Testing: This test looks at the quantity of eggs in the female's ovaries and evaluates them for quality. If we find fewer eggs than expected, we may order additional blood and imaging tests.
Ultrasounds: Transvaginal ultrasounds are a great way to identify issues in the ovaries or uterus.
Hysterosalpingograms: These tests, abbreviated HSG, involve a series of x-rays that allow us to take a closer look at the fallopian tubes and uterus. Using this method, our team can pinpoint blockages or abnormalities in this region of the body.
Laparoscopies: A more invasive option, laparoscopies allow us to evaluate the entire pelvis and look for problems such as endometriosis.
Blood Tests: Sometimes, detecting infertility starts with something as simple as a blood test. These tests check for levels of follicle-stimulating hormone. This hormone triggers ovulation in the female body, and irregular levels could suggest problems ovulating.
Genetic Testing: Some patients benefit from genetic testing that looks for changes in the genes that may predispose a patient to infertility.
Get in Touch With Manhattan Reproductive Surgery Center
Finding the right testing and fertility treatment options doesn't have to be a struggle. The team at MRSC is made up of seasoned professionals, and we have decades of combined experience in reproductive health. If you suspect that you or your partner might be dealing with infertility, we encourage you to visit our Manhattan office. Our friendly staff will set you up with an appointment, and a member of our medical team will help you get to the bottom of the issue. Contact us today to learn more.
Take Your Reproductive Health into Your Own Hands